Get to know the production process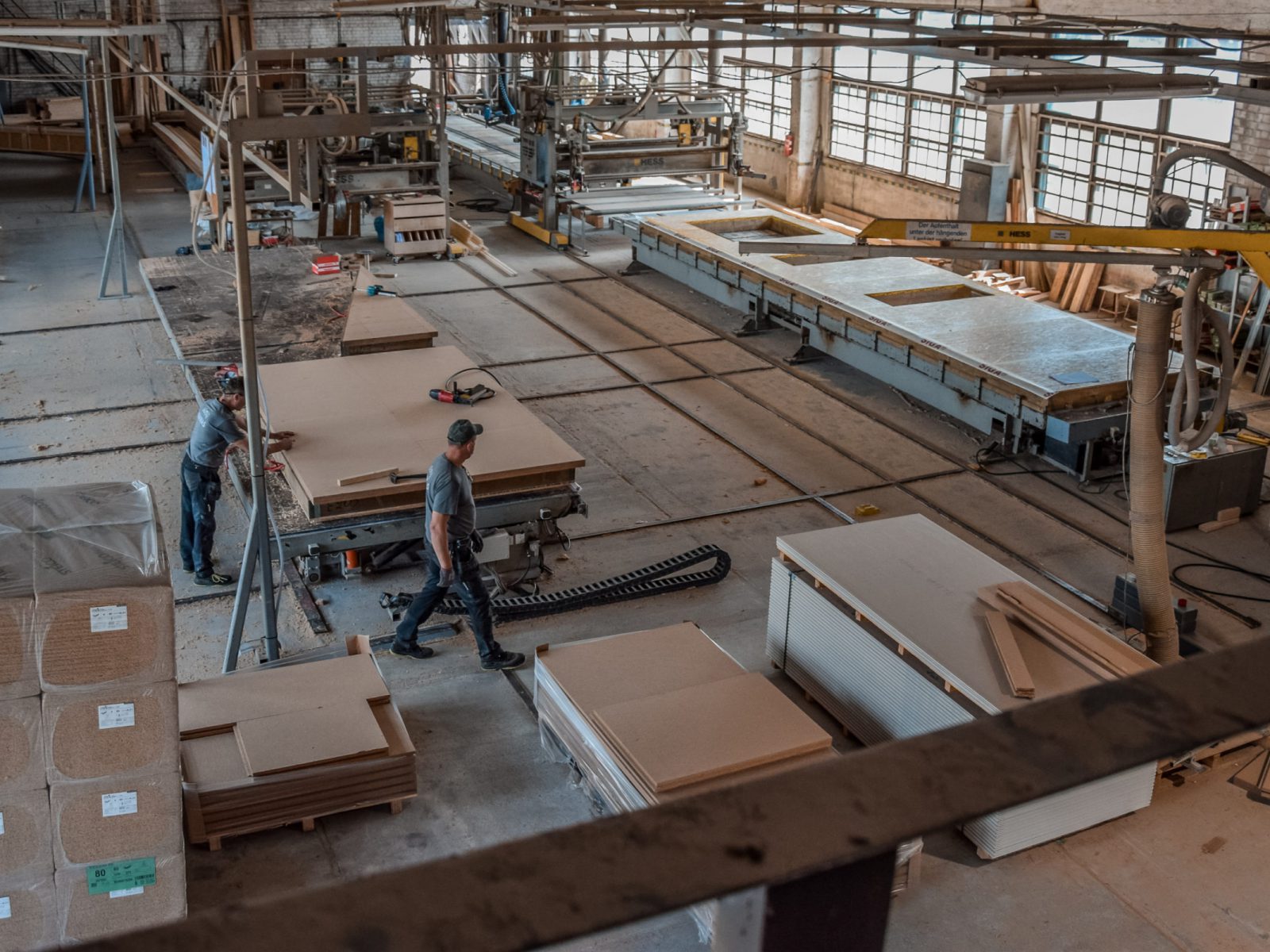 Prefabricated building elements – field and internal walls, floor, roof – are produced in closed spaces of the plant, so the production process, quality and project deadlines are not affected by poor weather conditions, adverse weather effects or seasonal basis.
Panels are manufactured by specialized production line, leading to a maximum frame compression and precise geometry of the panel.
Production process of average-sized, about 150 square meters panel house, takes about 3 weeks.
Prefabricated building elements are installed at the construction site in 3 to 5 days.
We will fulfil your wishes and needs
The composition of elements: one- or two-chamber construction, insulation layer thickness, i.e. thermal resistance of wall, floor and roof panels, what materials are to be used for production, what will be finality of panel in factory – all these items are always coordinated with the client. 
Panels can be made up to 3 m high and up to 11 m in length.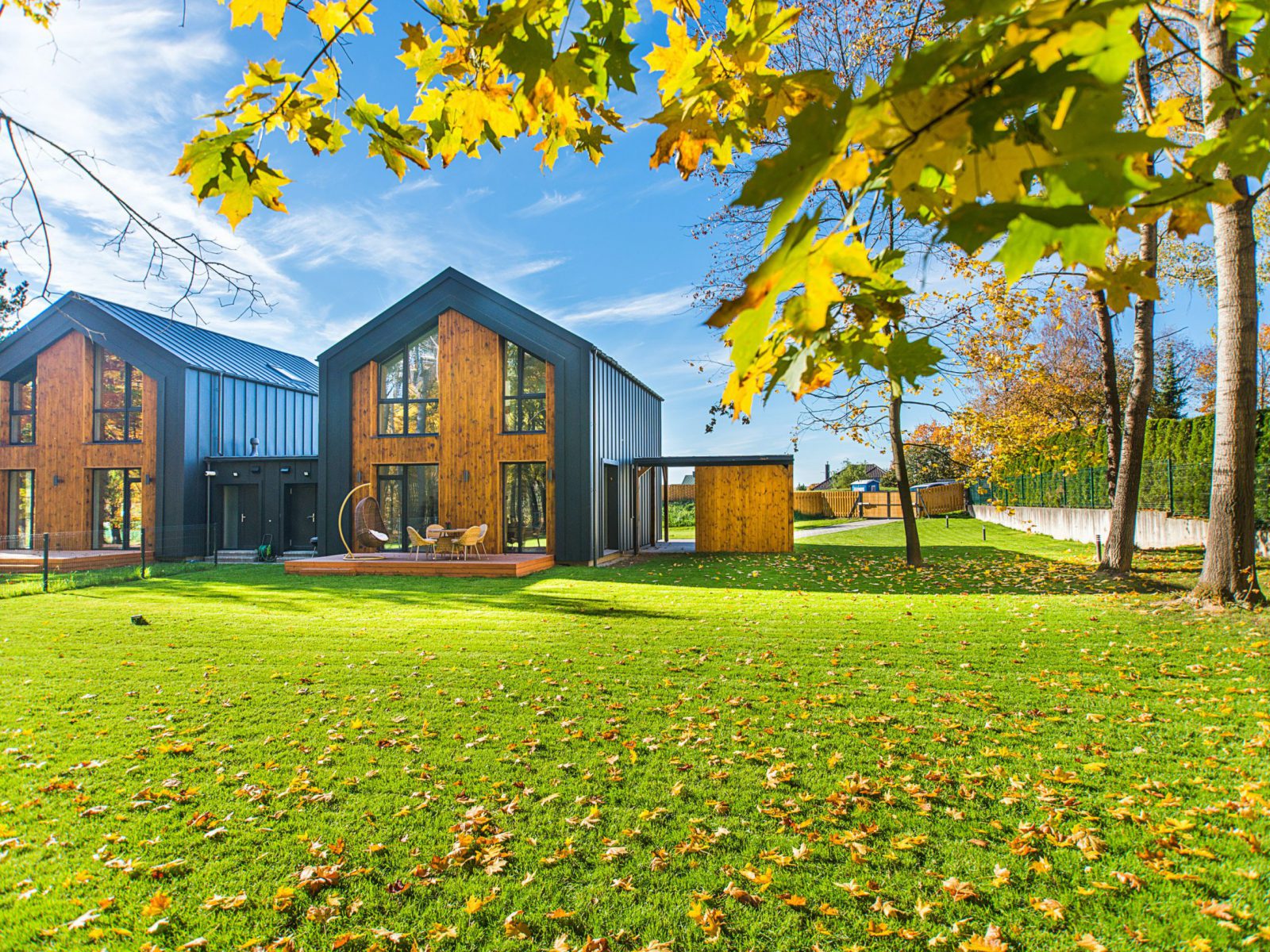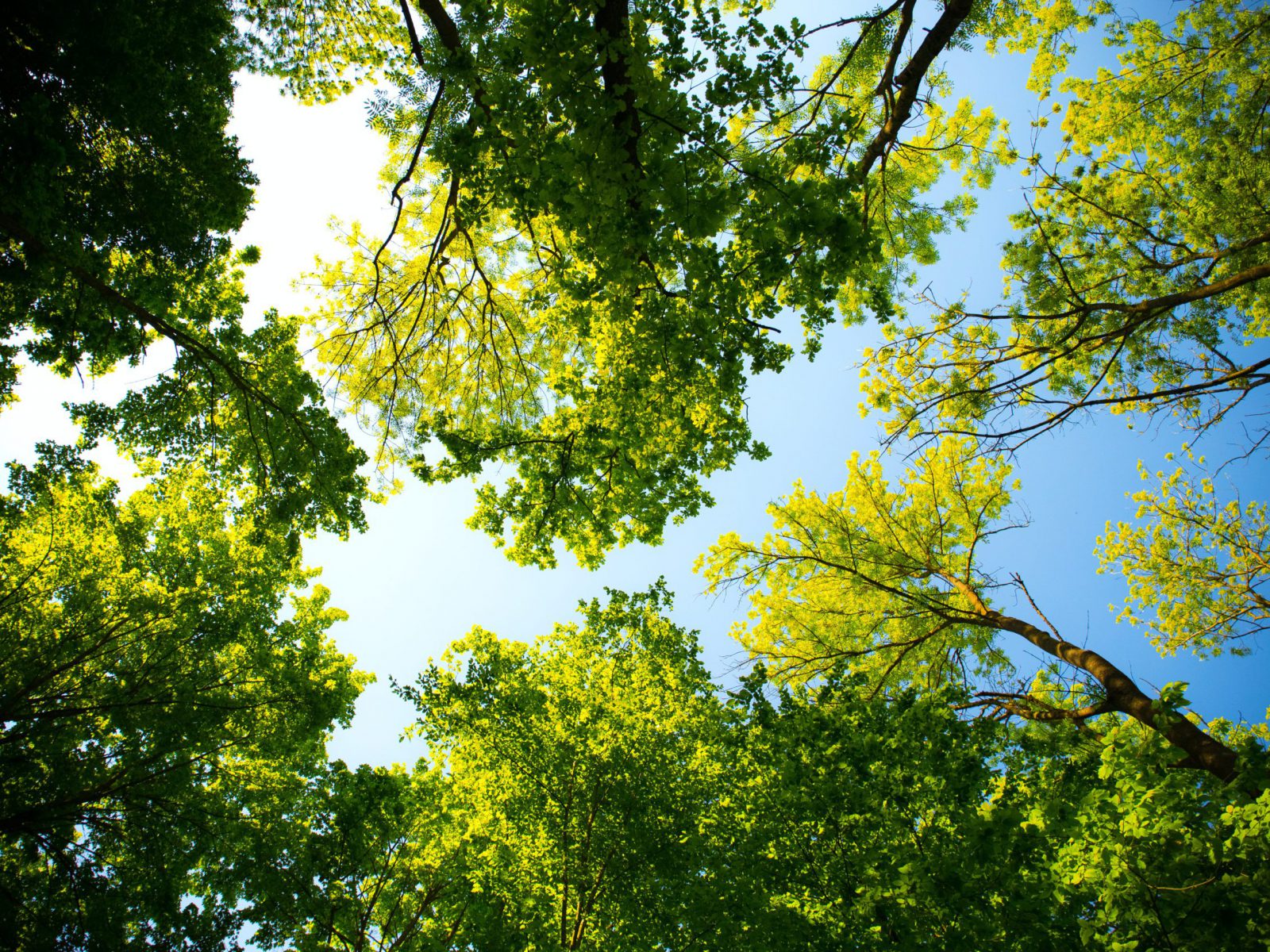 Cost effective and sustainable
We will design the building envelope assemblies to avoid cold bridges and ensure a high level of airtightness.
Insulated and sealed building envelopes keep heat in during the cold season. The materials used are low CO2.
We only use certified materials with low emissions of volatile organic compounds (e.g. formaldehyde) to ensure a healthy and safe environment for your family.
The process of designing and installing the elements of a panel house takes several times less time than designing and building a conventional house.
The price depends on many factors – project, energy efficiency class, selected construction, materials used in production, completeness of panels, etc. Therefore, we will calculate the price individually based on your project and selected constructive solutions.